We are now offering virtual shopping with a personal concierge. Let us help you find the perfect gift - all from the comfort of your own home! We are offering curbside pickup or shipping.
About MARK AREIAS JEWELERS
Mark Areias Jewelers has been offering our customers with a unique and personal buying experience for more than 30 years. Specializing in custom design and pre-owned Cartier watches.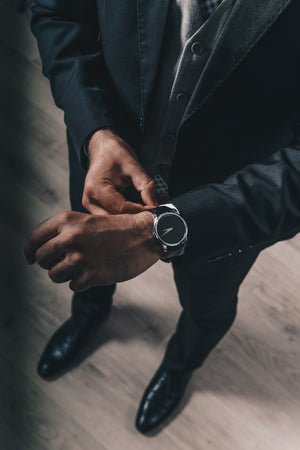 Now offering
Watch Concierge
Virtually shop our inventory of pre-owned timepieces - from the comfort of your own home!
Send us a text
"What Our Happy Customers Say"
THE BEST!! Whether you are looking for a custom piece or an impulse buy, you won't be disappointed with what you find here!  Isauro Martinez has an eye for design.  You can trust him with the highest quality gemstones and your favorite diamonds... I know they will treat you well!

Linda S.
I went into Mark Areias Jewelers completely uneducated on what I was even looking for in an engagement ring...in the words of my fiancé "the dream ring she has always wanted, without her even knowing what that entailed." I learned so much about gems and felt confident in the fact that it would be money well spent at this jeweler. I cannot thank her or the business enough for their patience in educating me on such a big and lifelong purchase. The craftsmanship and overall beauty of the ring is absolutely stunning and better than I could have ever imagined.

Daniel F.
We have been buying jewelry from Mark Areias for over 30 years which include several generations of customers from our family.  Our purchases, including wedding rings, have always been wonderful. Further, with Mark's assistance we have collaborated on many different designs for rings, bracelets and earrings. We have seen the store go through many iterations and today's shop is outstanding.

Bunny D.
These folks are awesome!!!!  I have been looking for a place to do jewelry repair since Aptos Jewelers went out of business and I have found my new home!...They did a ring guard for me and noted that three of the four points holding my diamond in place needed repair. Friendly service, nice people, great prices and gorgeous, gorgeous jewelry. I will be back!  

Cindie A.
"This place is the best. Ultra high handmade quality and great customer service. Mark and his team are extremely knowledgeable and skilled. They did a great job on our engagement ring and our wedding bands after she said yes!"

Evan
"My husband and I visited this lovely Jewelry store in Carmel for our 25th wedding anniversary. They were very helpful showing us different ideas and telling us about their handmade custom jewelry...My husband is a Rolex lover so he also liked their estate watches and watch repair.

Sarah P.
I was strolling thru Carmel on the way to farmers market and stumbled upon this shop. They had a nice presentation out front and the lovely gals welcomed me inside and guided me around the store. I wasn't looking for anything in particular but as a watch collector I'm always in the market so I had to checkout out their selection. I'll be back again soon. Much thanks to the crew for welcoming me in...

Jon Karlo M.